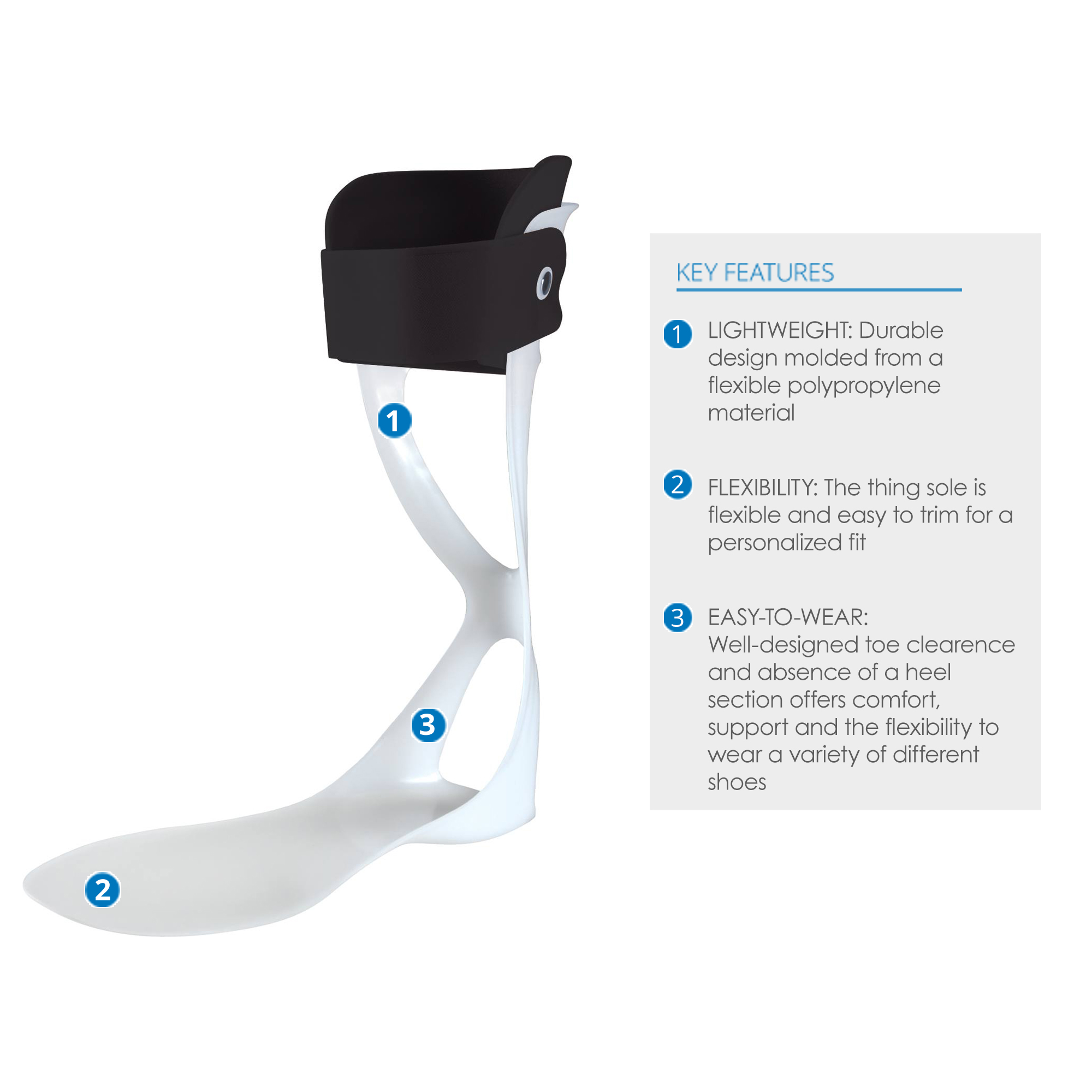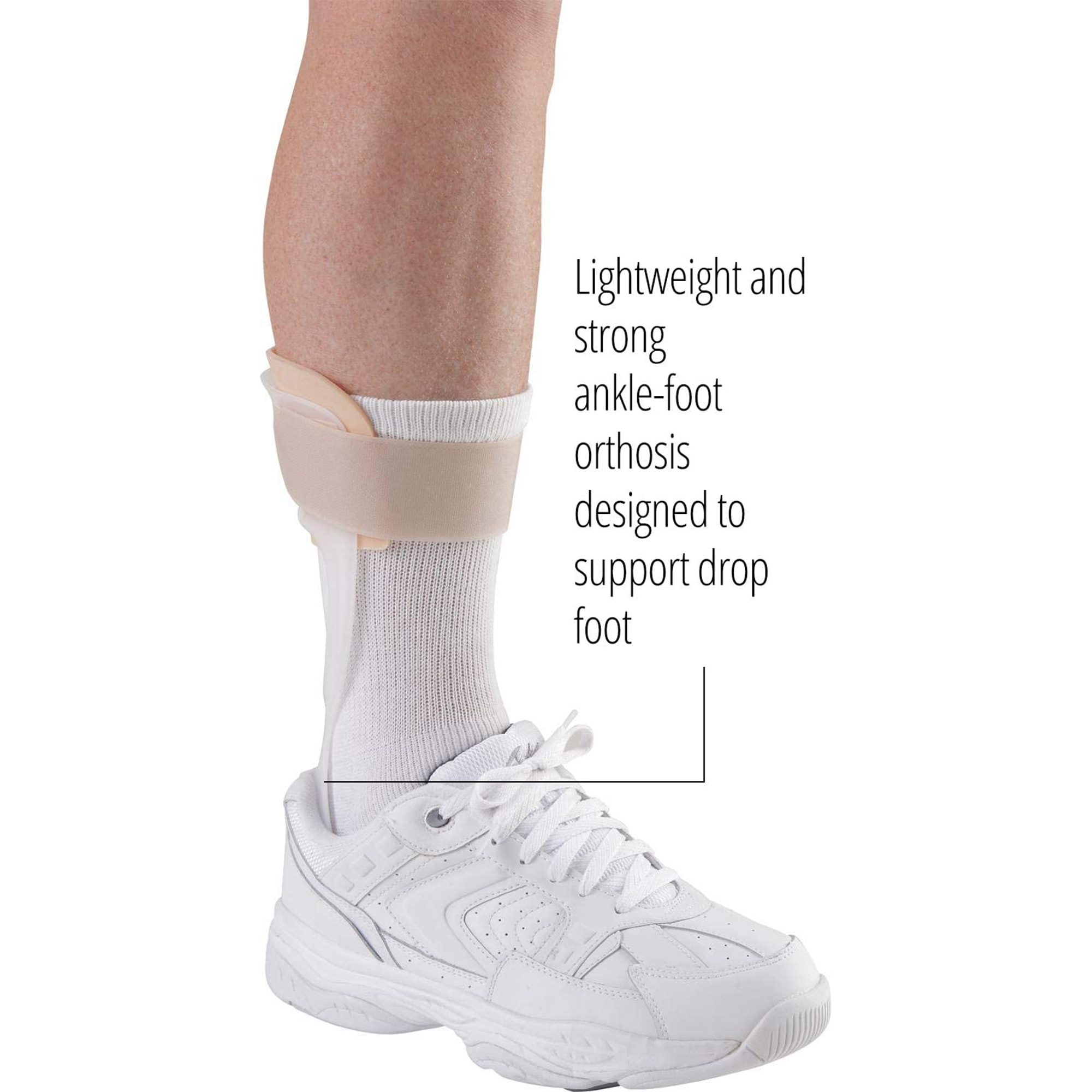 AFO Leaf Spring
AFO Leaf Spring is a lightweight, yet strong ankle-foot orthosis designed to support drop foot.
Key Features
STRONG DESIGN - Molded from a lightweight and flexible polypropylene material, making it durable.
FLEXIBILITY - The thin sole is flexible and easy to trim for a personalized fit.
EASY-TO-WEAR - Well-designed toe clearance and absence of a heel section offers comfort, support and the flexibility to wear a variety of different shoes.
---
Product Description
AFO Leaf Spring is a pre-fabricated polypropylene ankle-foot orthosis designed to support flaccid drop foot. It provides a semirigid section for toe clearance and support, yet has a thin, flexible foot plate for easy trimming. The absence of a heel section makes the Leaf Spring more comfortable to wear and provides a better fit in shoes
---
Indications
- Drop foot
- Mild drop foot secondary to other neurological pathologies
---