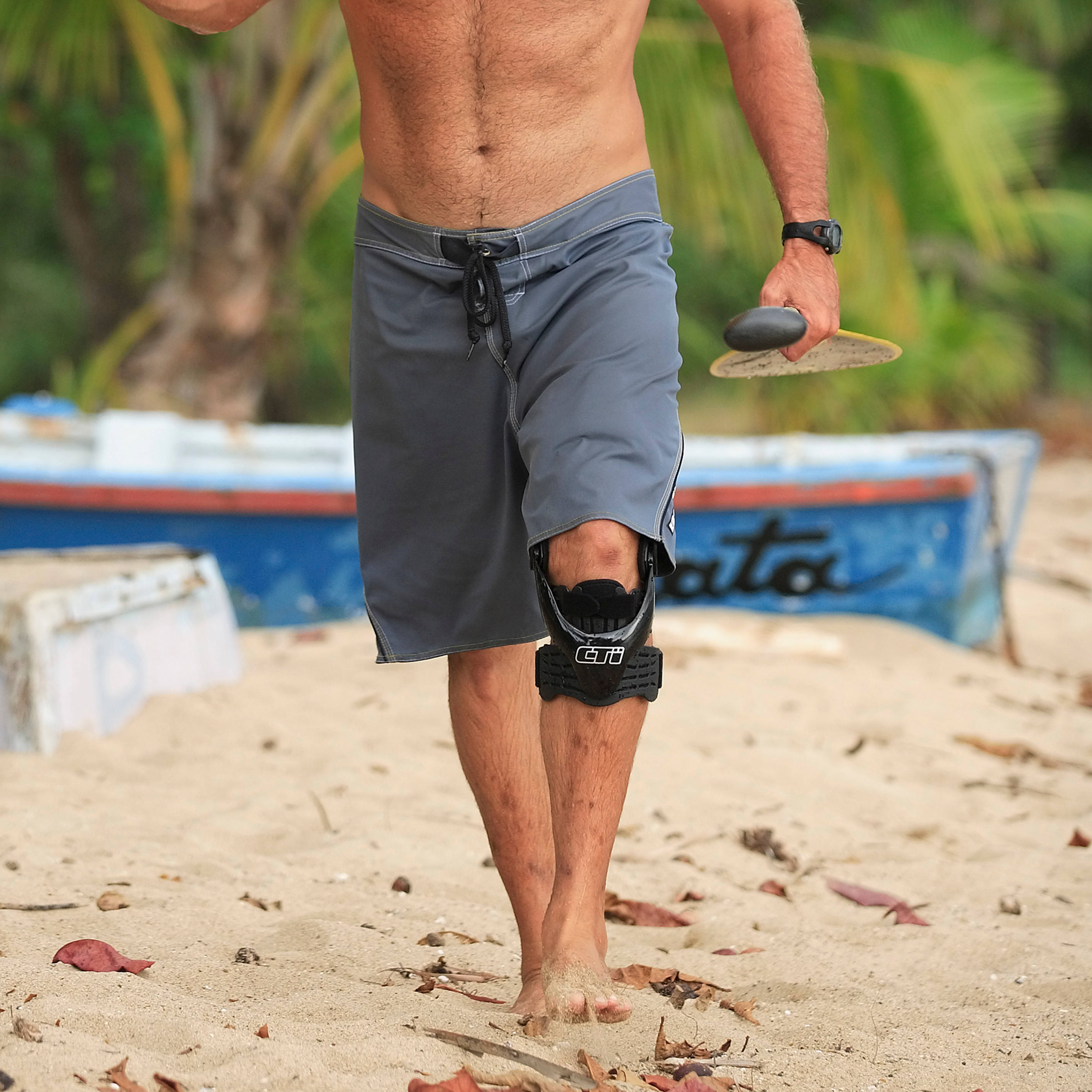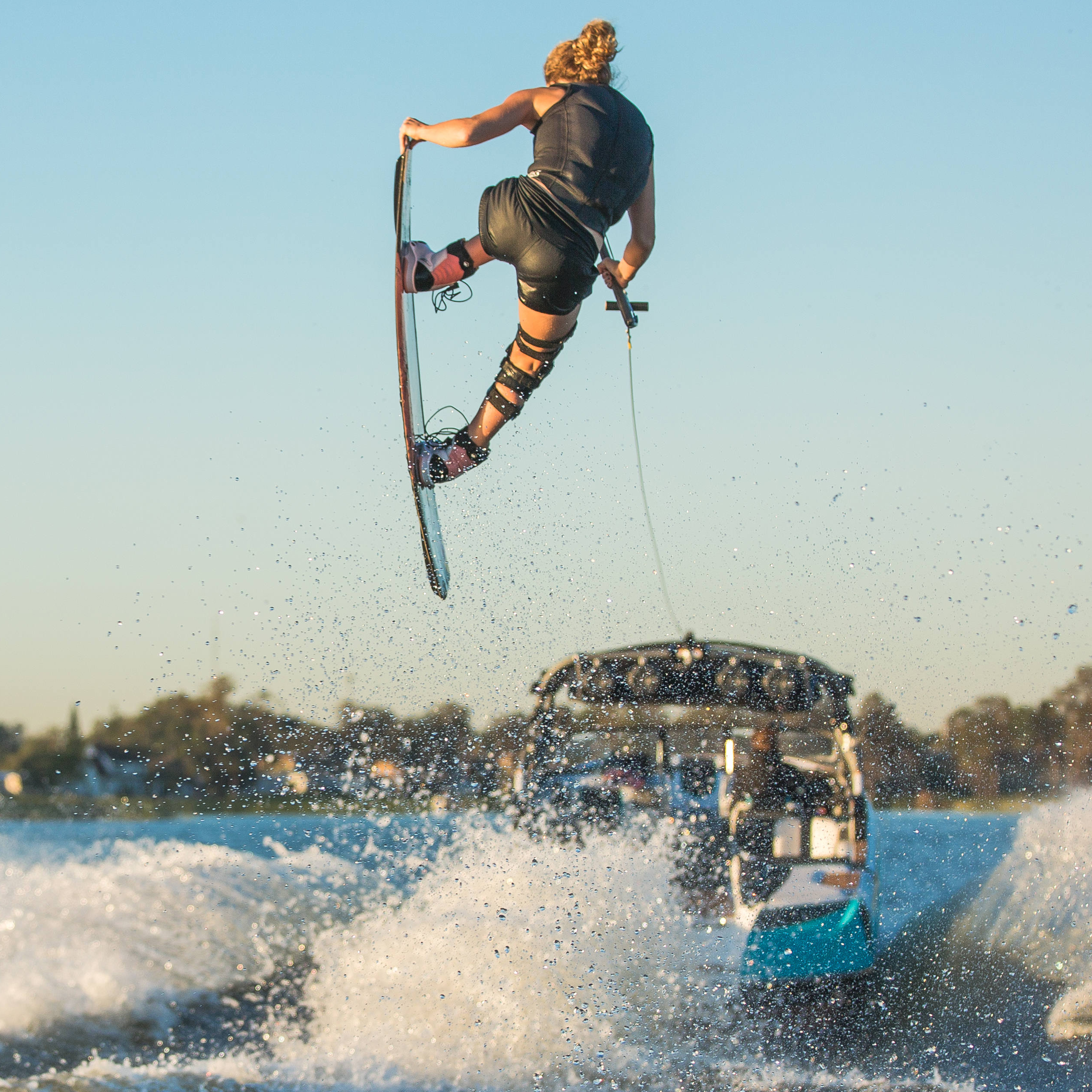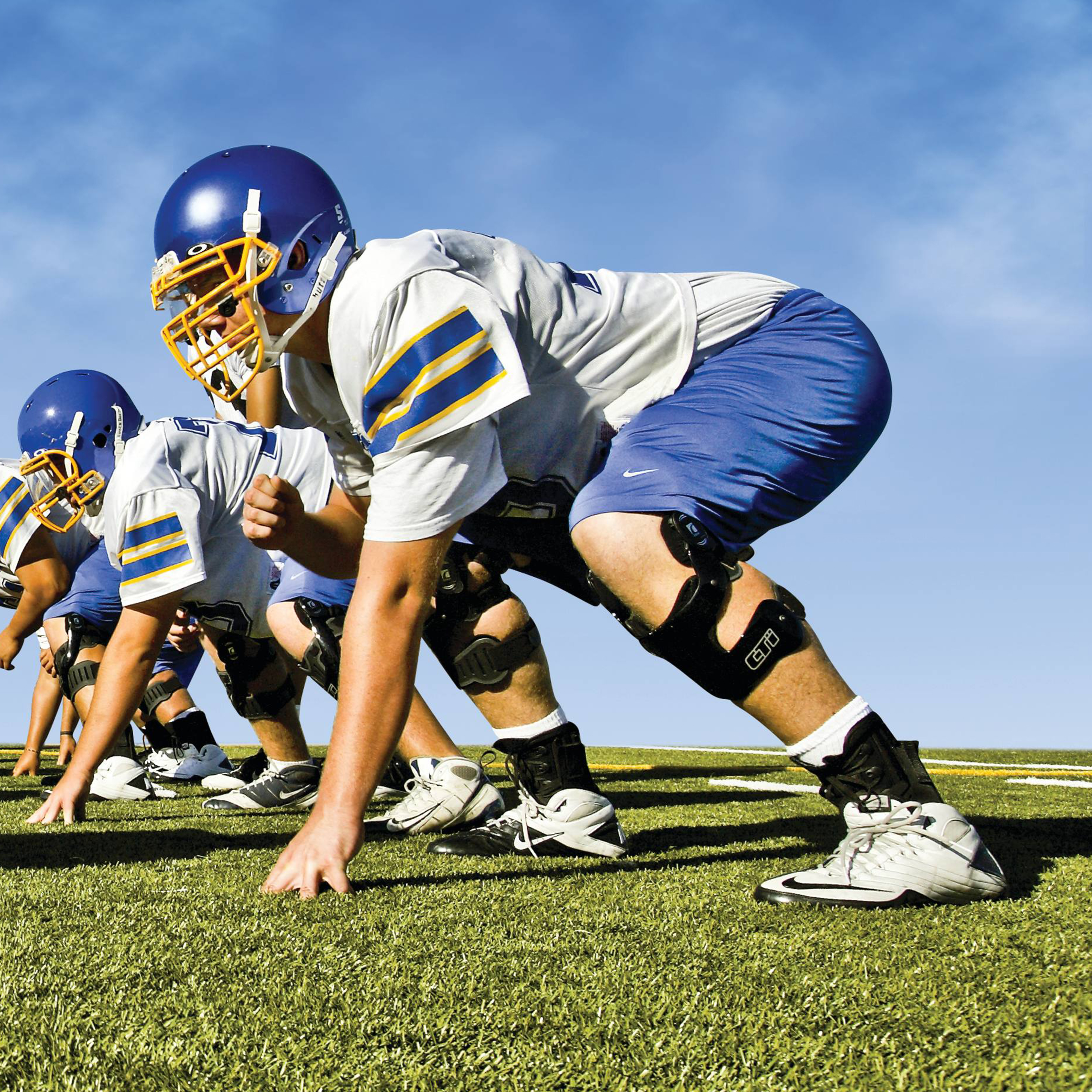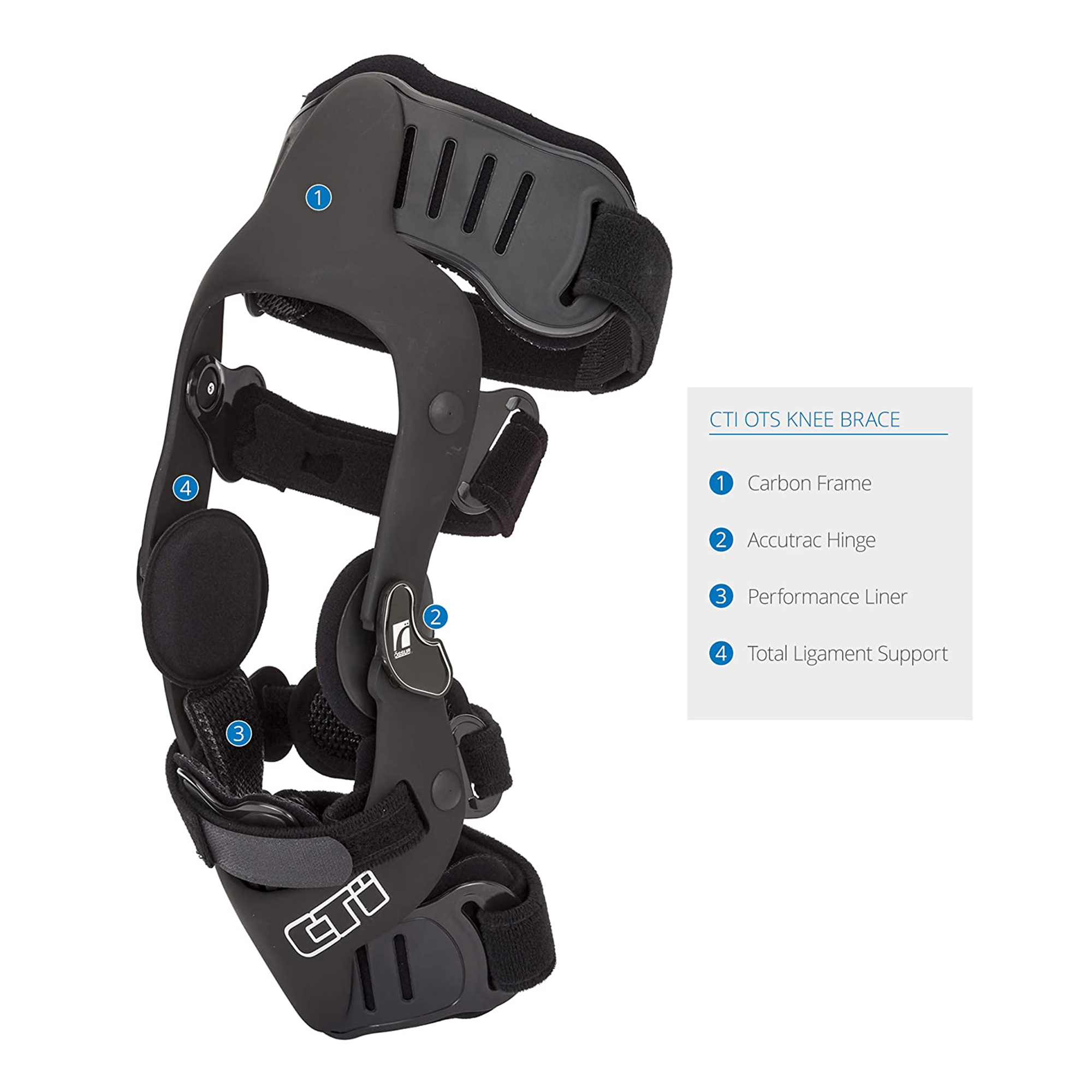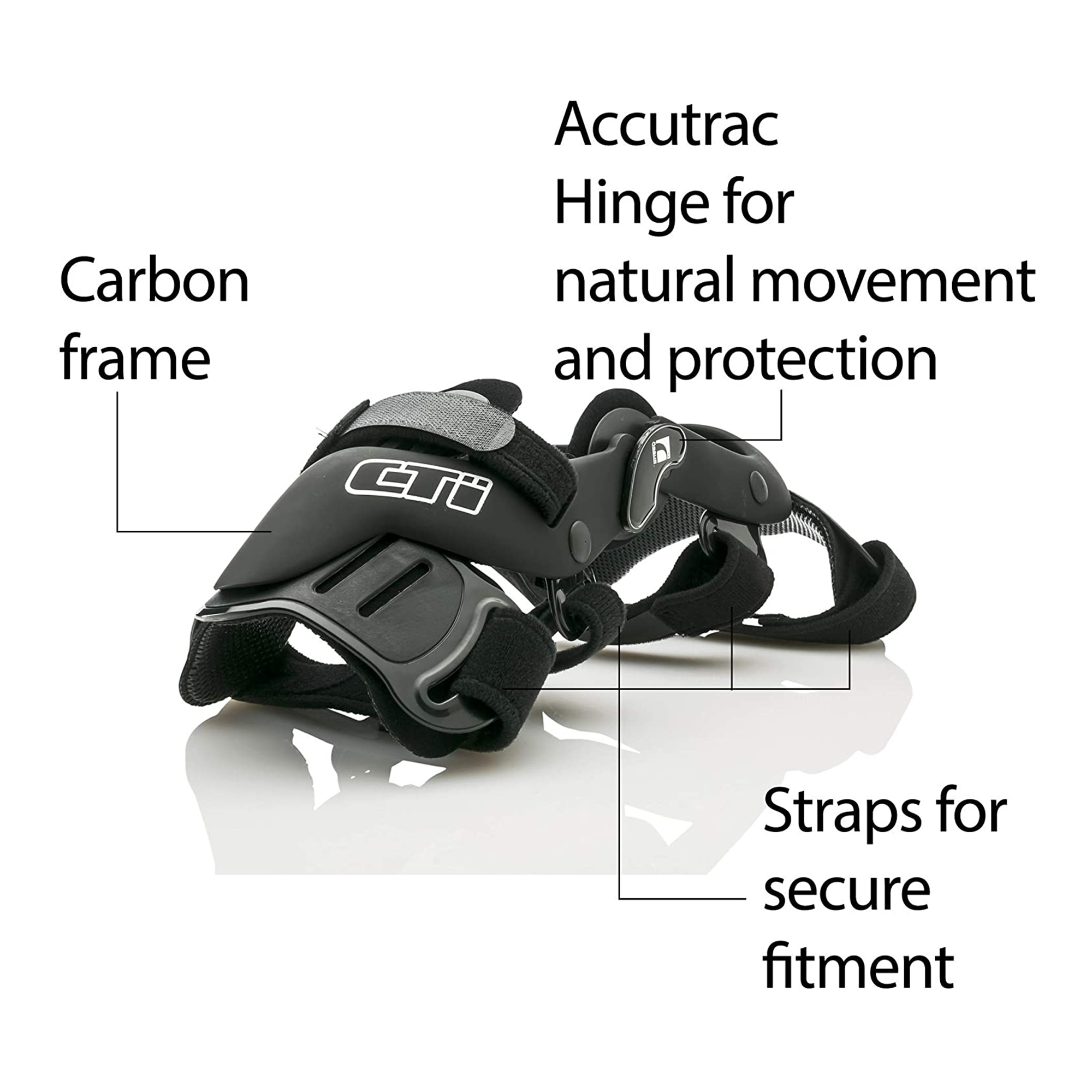 CTi®
CTi's rigid carbon-fiber frame provides optimal protection and stabilization of the knee joint. With its flexible subshells, the CTi® conforms to various leg shapes, while adapting to muscle movement.
Standard
Pro Sport
Standard with Extra PCL Support
Pro Sport with Extra PCL Support
Key Features
CARBON FRAME - The carbon fiber construction delivers strength, protection, and a lightweight feel. Flexible cuffs conform to your unique leg shape for easy-to-wear comfort.
PERFORMANCE LINER - Soft-touch silicone enhances comfort and airflow while keeping the brace firmly in position.
READY TO PERFORM - CTi has been the choice of top action sports athletes since 1983.
LIGAMENT SUPPORT - Provides stability and protection for ACL, LCL, and MCL sprains, tears, and instabilities. Optional PCL kit also available.
PATENTED ACCUTRAC® HINGE - Mimics the natural movement of the leg and provides protection.
CTi braces are ideal for any sport that puts massive physical demands on equipment or players.
---
Product Description
CTi braces provide the ultimate combination of stabilization and protection of the knee joint. CTi uses Accutrac® hinges with extension stops to glide with the knee. In addition, breathable liners coated with Sensil® silicone ensure the CTi remains properly positioned on the leg for optimal functional benefit. Outfitted with flexible cuffs and D-rings, the carbon frame provides a rigid exoskeleton that stabilizes the knee joint.
---
Indications
For knee conditions that may benefit from increased AP and ML stability around the knee, such as: ACL, MCL, LCL, PCL, rotary and combined instabilities.
---
Accessories
Silicone tibia Cuff liner

Lycra Liners

Silicone thigh liner

Strap pads

Undersleeves

Extension Stop Kits

Extension Stop Kits

Silicone calf liner
---
Keven N. the 8/16/21 following an order from the 7/8/21
Well built, easy to put on, however, I am using it for water skiing and am still having a hard time getting it to stay tight. I think its just me and not the brace, maybe need to get wet before putting it on?