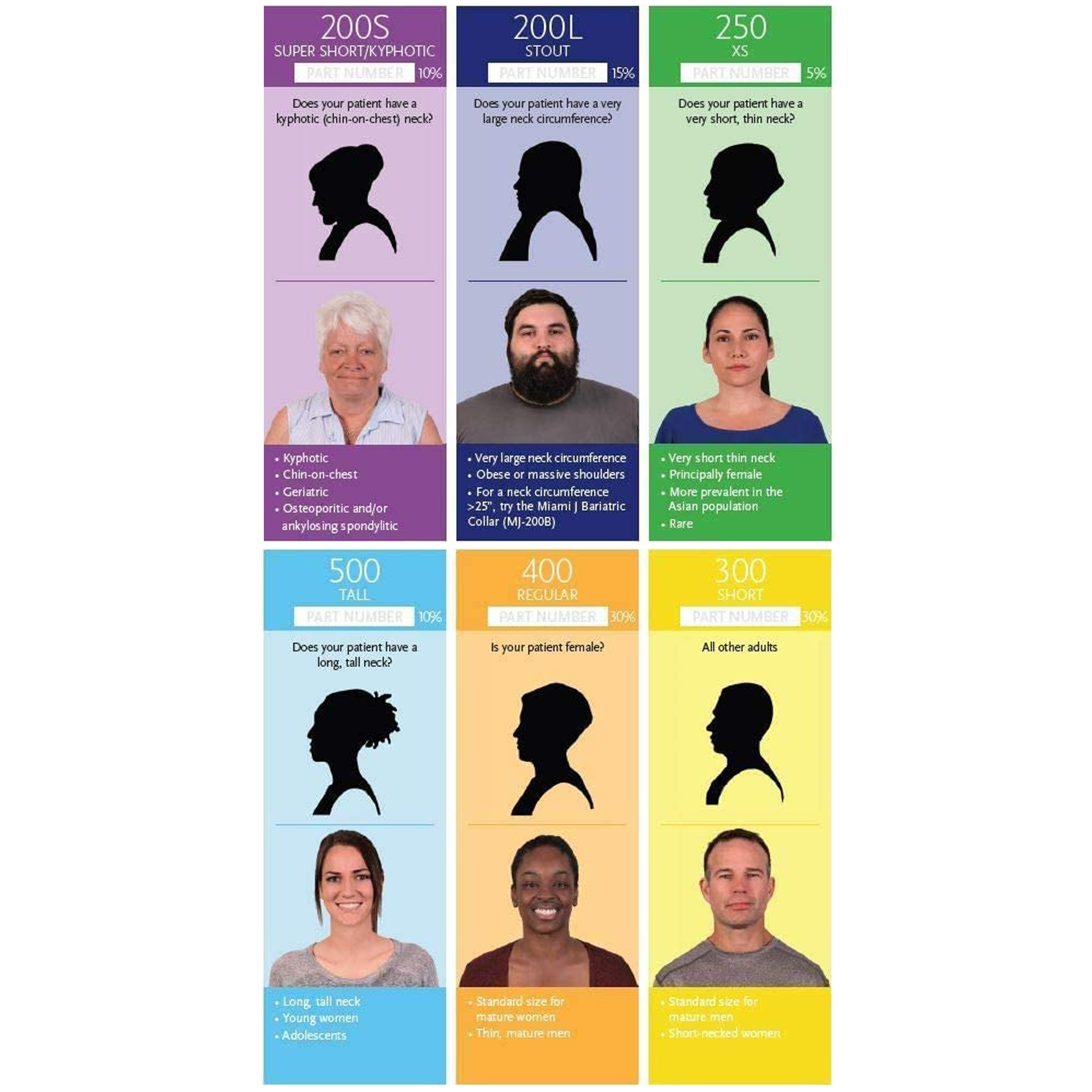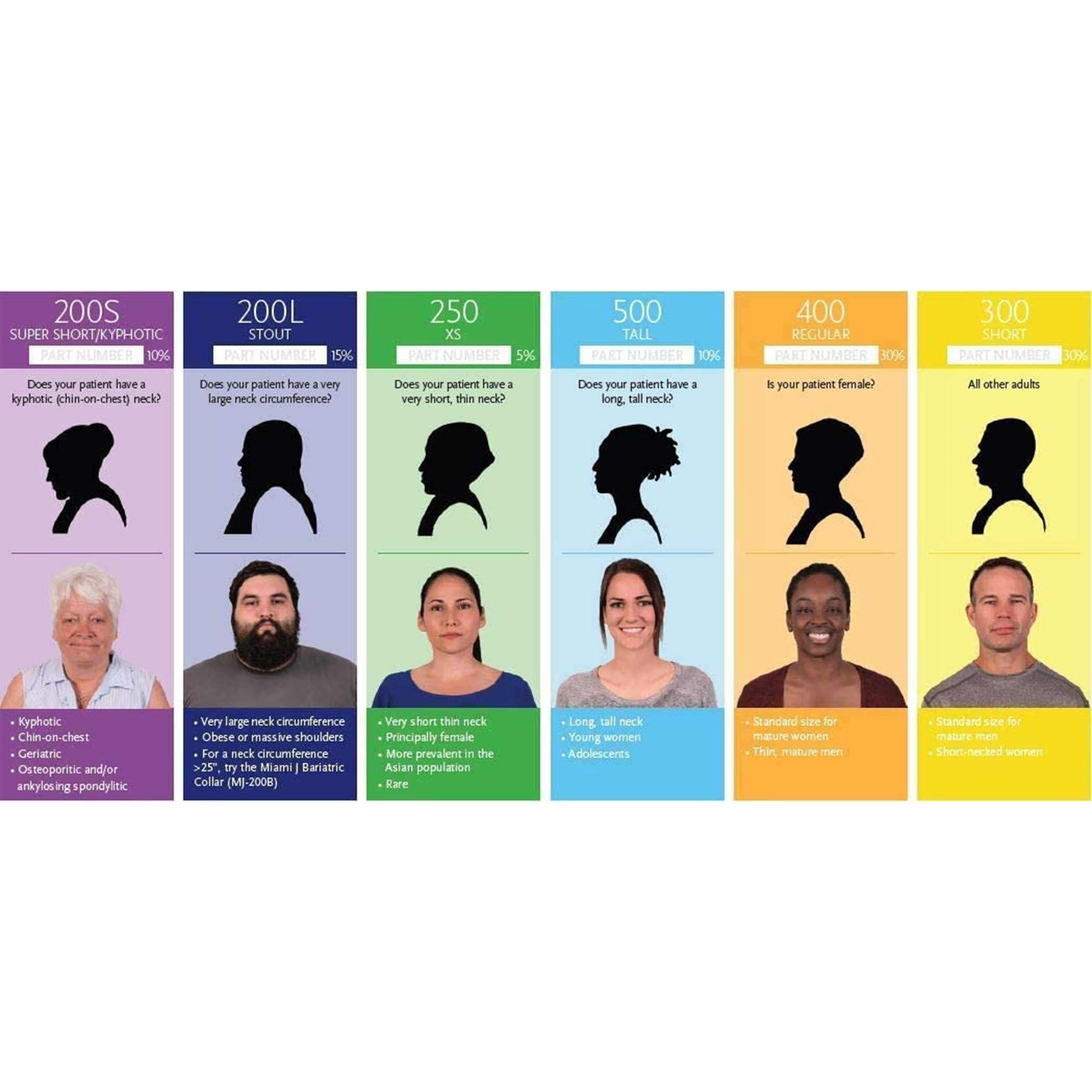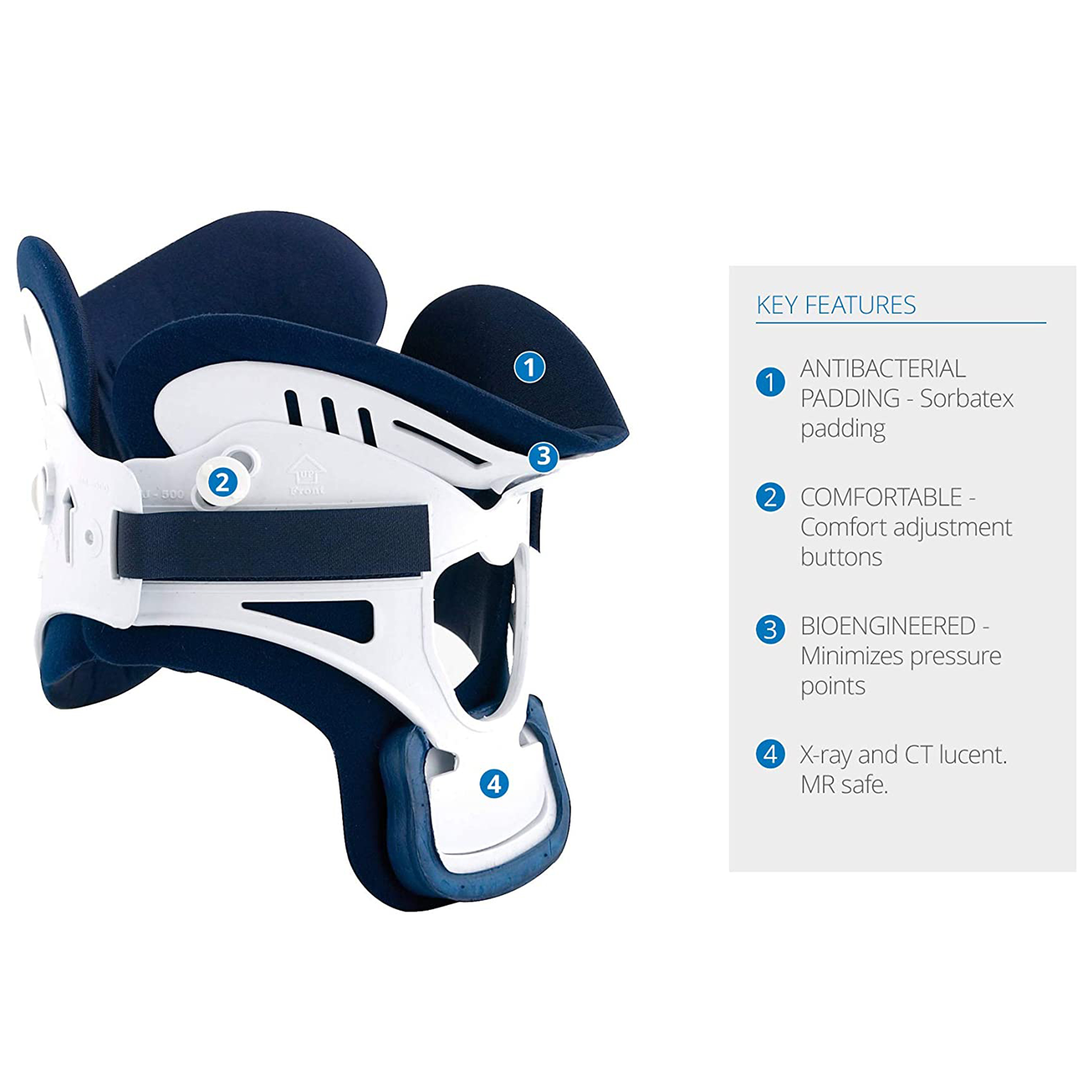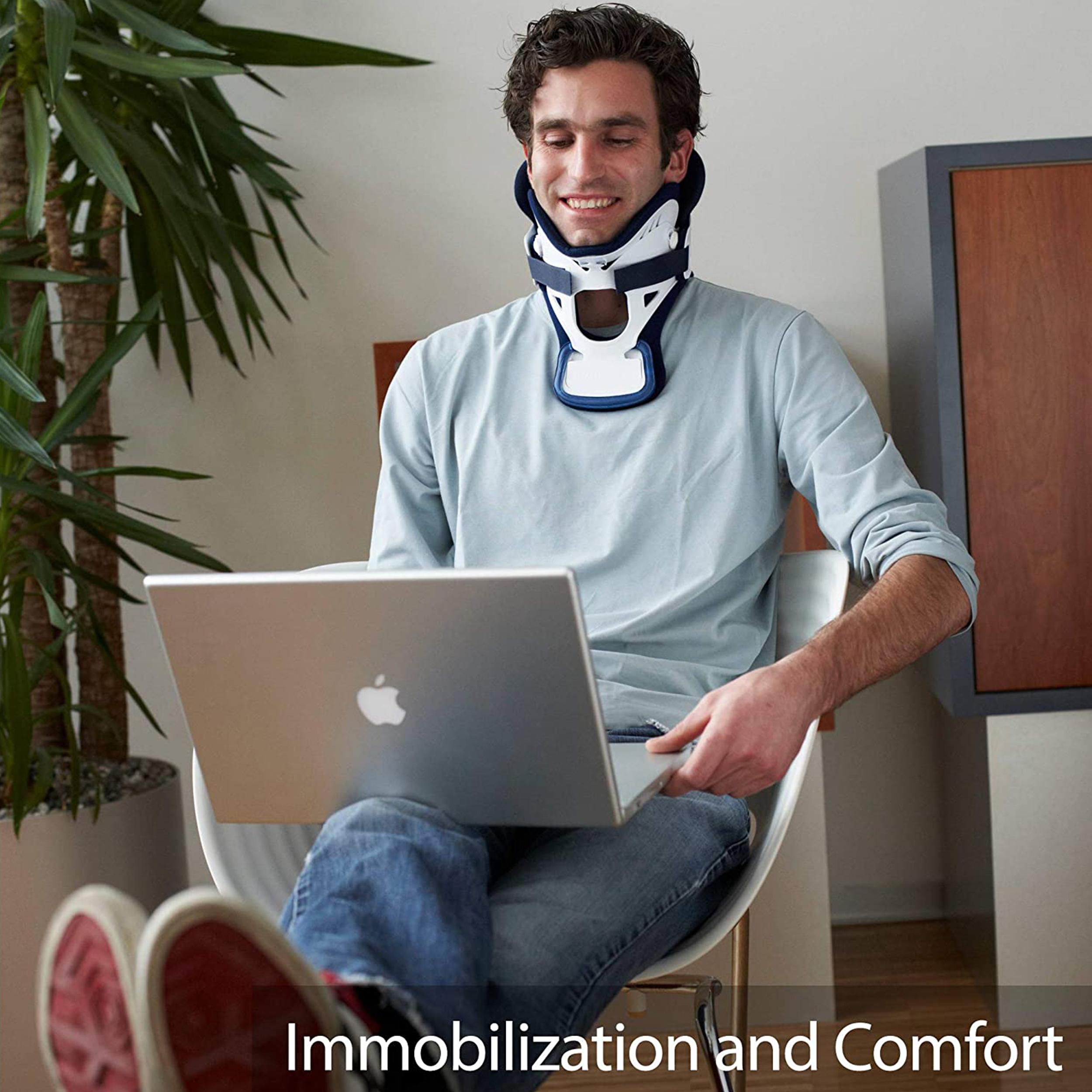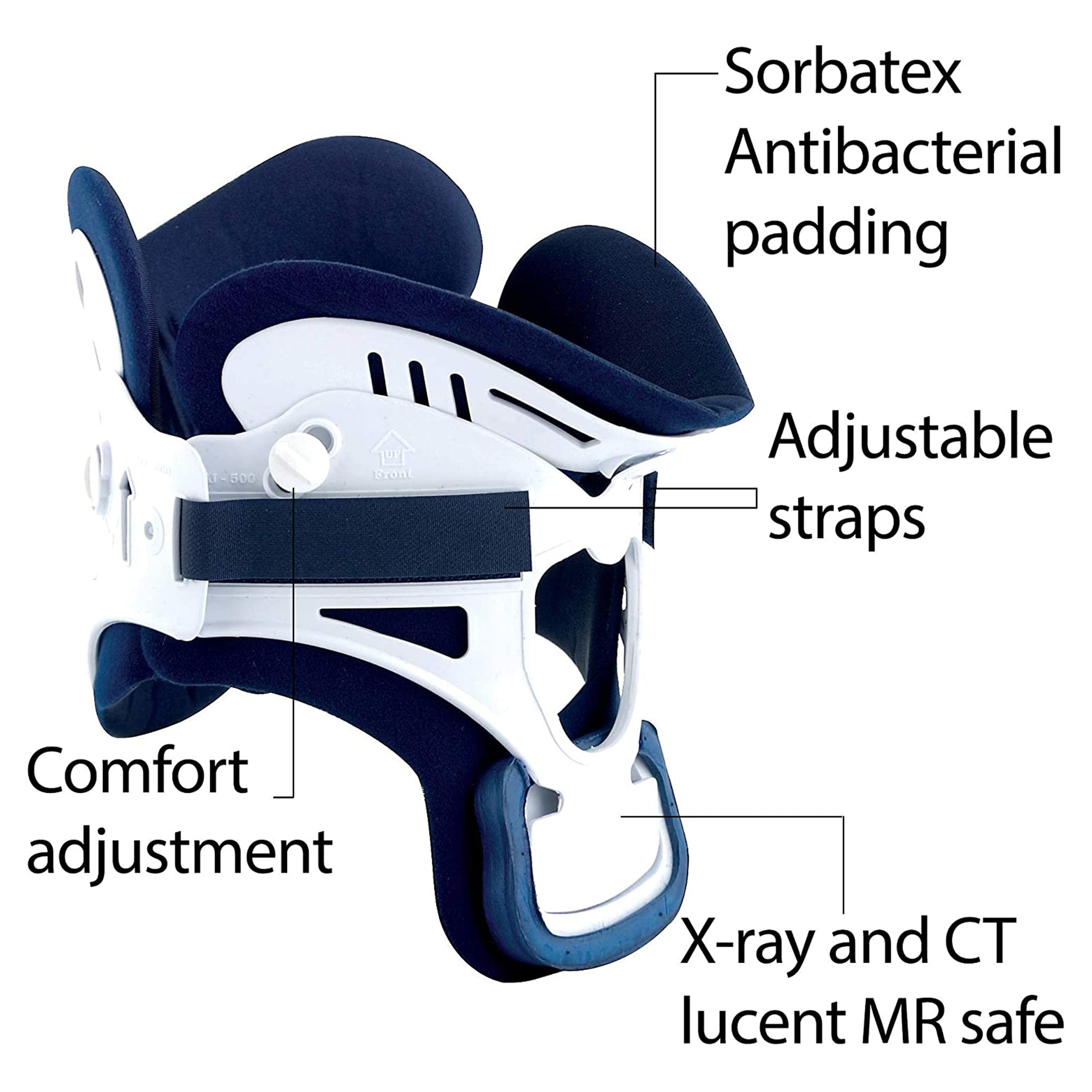 Miami J®
Clinically proven & evidence-based, the Miami J cervical collar provides comfortable immobilization of the neck pre and post surgery or after injury.
XS
Stout
Bariatric
Tall
Short
Super Short
Regular
Key Features
CLINICALLY PROVEN IMMOBILIZATION - Since it's launch in 2004, Miami J has been rated as one of the best cervical collars on the market by multiple independent studies.
SUPERIOR COMFORT - Miami J brace for neck pain is bioengineered to minimize key pressure points like the chin or back of the head. It features comfort adjustment buttons for the back of the head and flexible sternal pads that can be removed when lying down or swallowing.
SIMPLE TO USE - Miami J neck collar brace's phenotype-based sizing system makes it easy to select your size for a proper fit. Washable, antibacterial Sorbatex™ padding is clinically-proven to help prevent microbial growth.
Collar sets include one additional set of replacement pads.
---
Product Description
Known as the superior c-spine immobilizer through multiple independent studies, the Miami J's design meets the specialized needs of individuals with cervical injuries. Bioengineered to minimize pressure points in key known areas: Chin, occiput, trapezius, and clavicle. Miami J offers features that enhance compliance, while providing immobilization, inhibition of skin deterioration, and patient comfort.
---
Indications
C-Spine precaution for trauma patients
Immobilization for pre and post c-spine surgery
Other conditions requiring gross immobilization of the mid-cervical spine
---