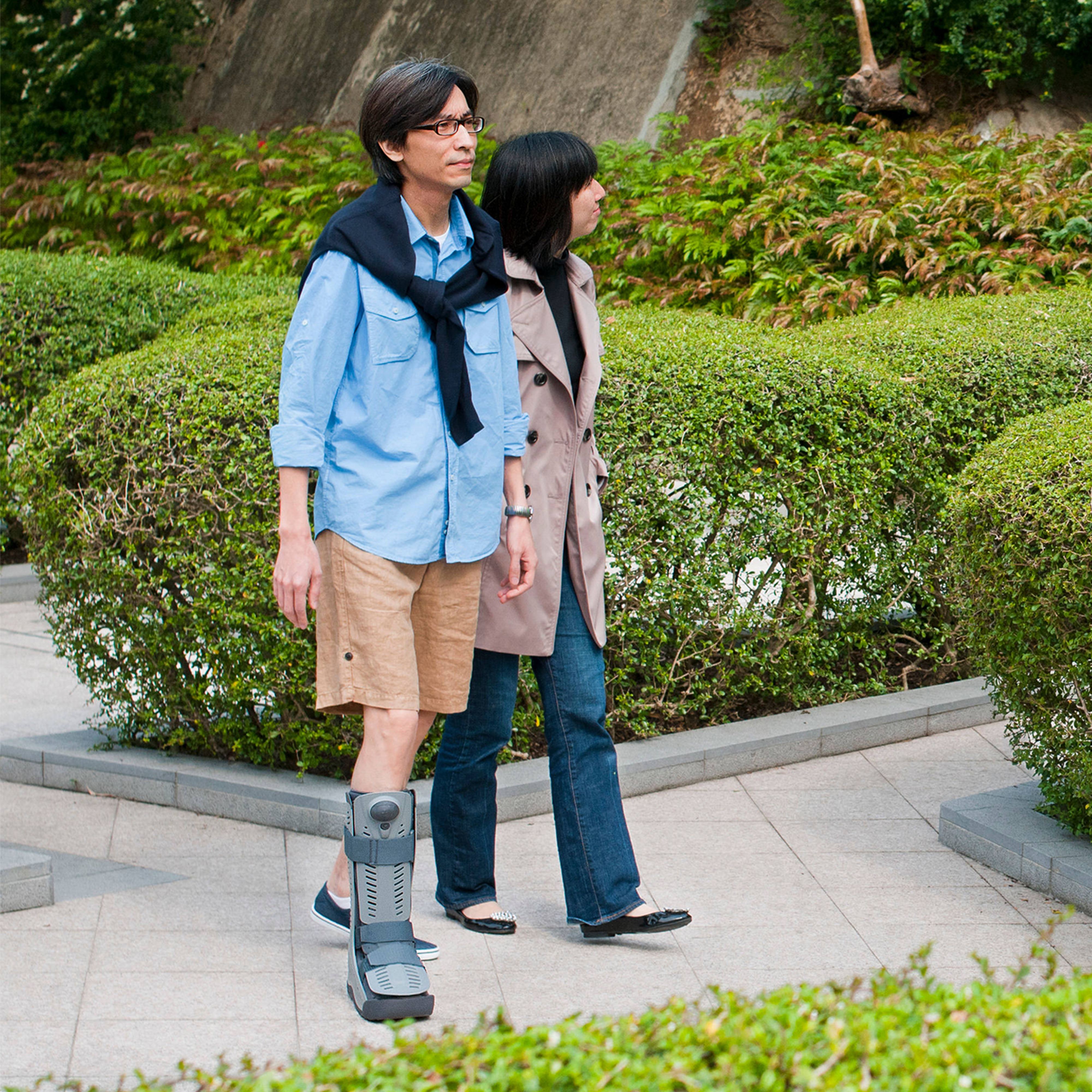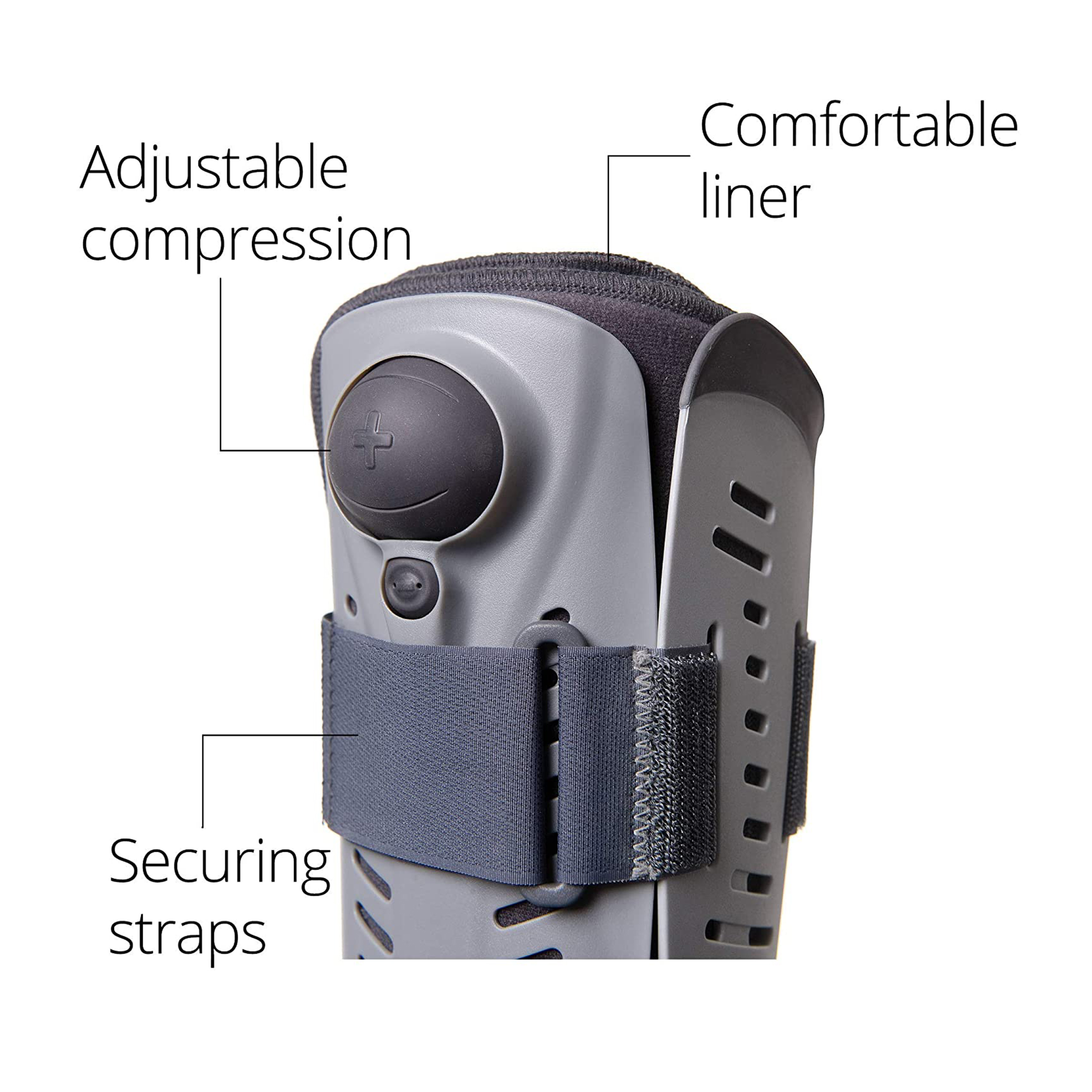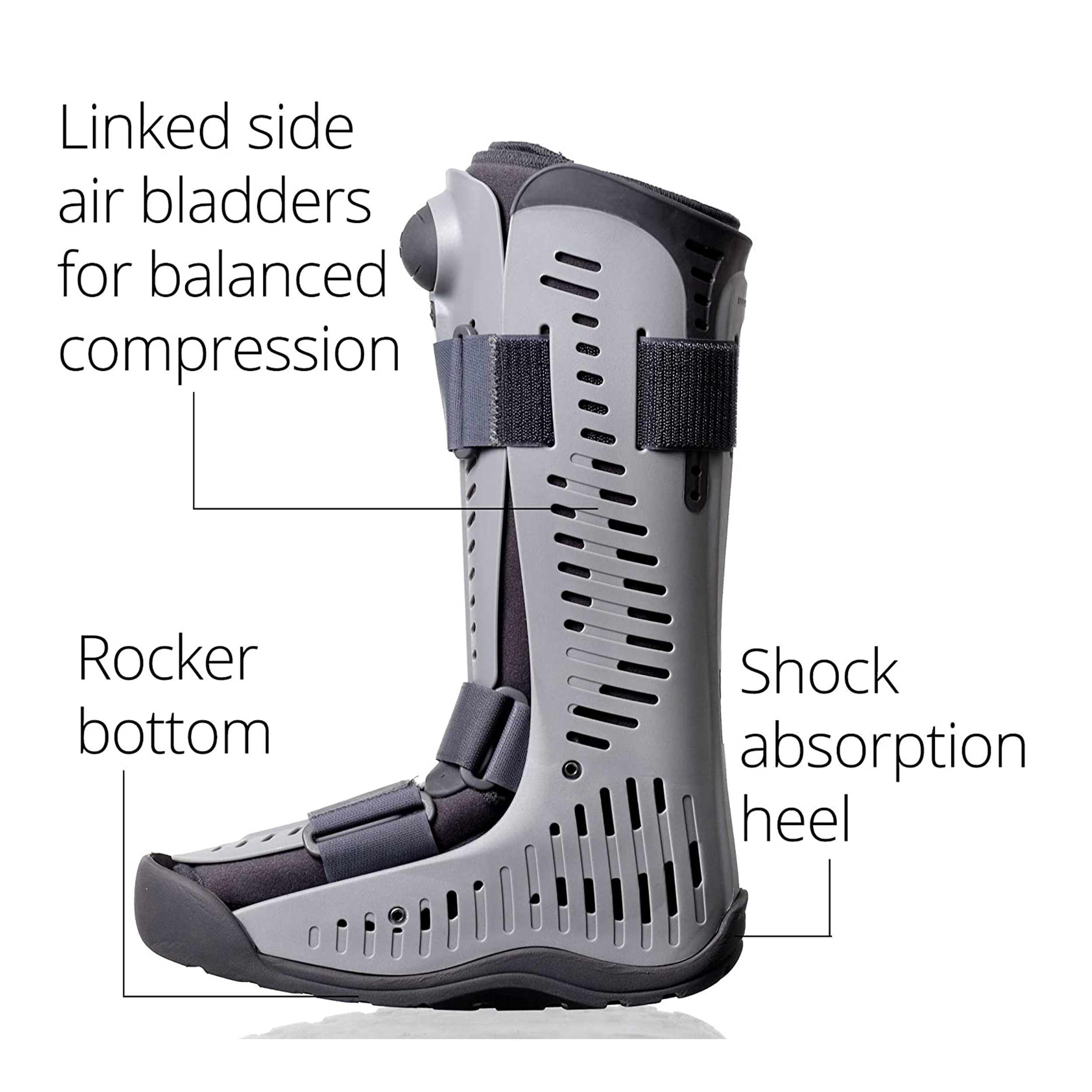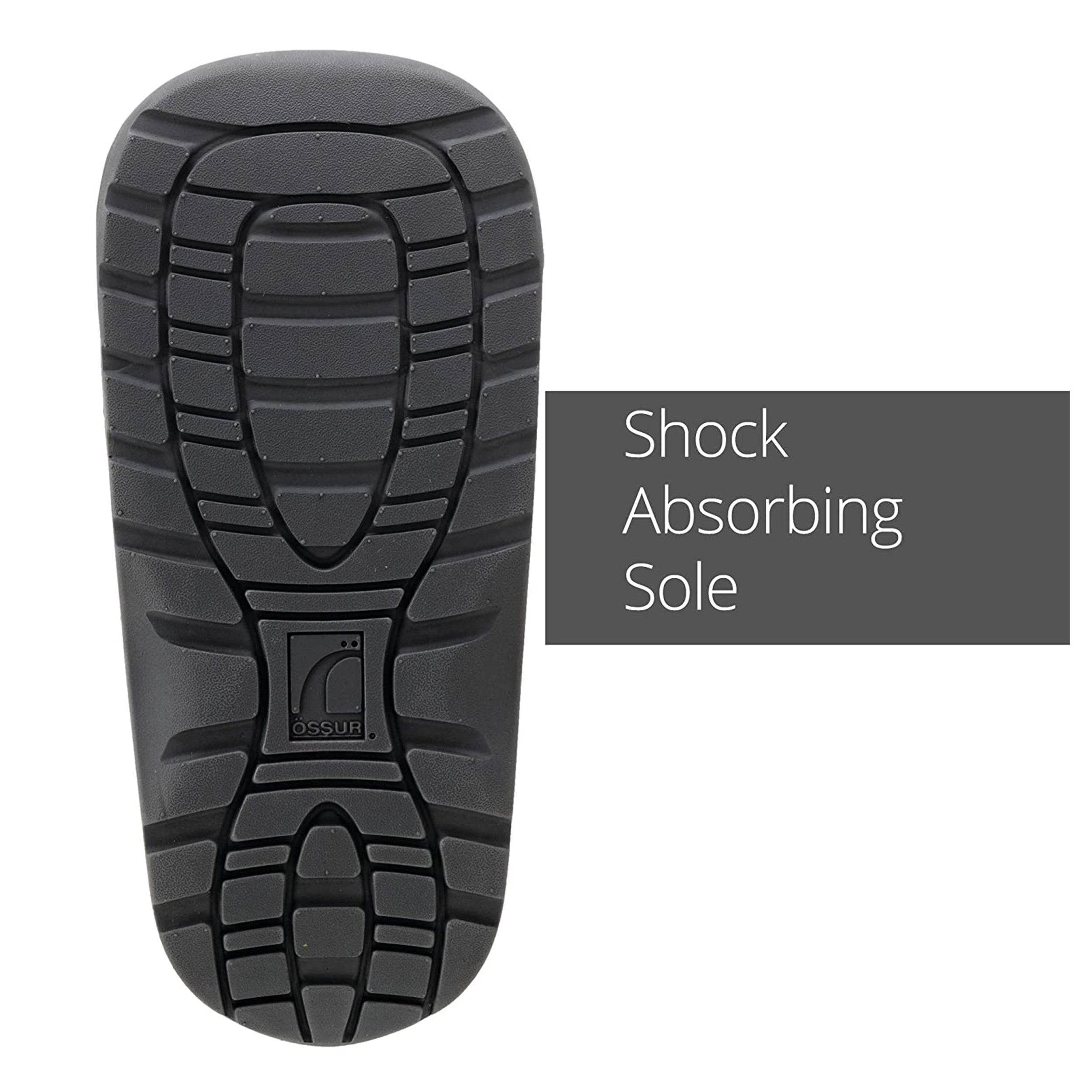 Rebound® Air Walker
Rebound Air Walker closed-toe walker boot is designed for improved comfort, so you can walk confidently while you heal.
Key Features
COMPRESSION - A fully-integrated air pump system provides compression to both sides of the foot, cradling the Achilles and holding the heel comfortably in place.
ROCKER BOTTOM - Promotes a natural, stable stride, while a trimmable toe bumper provides added protection.
EASY TO WEAR - Soft Flex Edge® boot shells help reduce pressure points along the boot edge. Simple to use straps fasten at the front of the boot for easy walker boot application and adjustment.
COMFORTABLE - Ventilation panels and moisture-wicking liners keep the skin comfortable while helping to reduce moisture and microbial buildup.
---
Product Description
Rebound Air Walker is a circumferential walker with fully integrated air pump and release valve that provide easy, tool-free inflation and deflation for fine-tuned, consistent compression. It features a host of details designed to provide added protection, simplified application and usage, improved comfort and, ultimately, successful patient outcomes.
---
Indications
Foot and ankle conditions that may benefit from motion restriction, such as:
- Grade 2 and 3 ankle sprains
- Stable foot fractures
- Tendon or ligamentous sprain
If used with the Achilles Wedge Kit, Achilles ruptures can be treated as well
---
Accessories
Achilles heel wedge kit

Hygiene covers

Disposable weather covers

Strap Extension

Adhesive Insole for wedge

Achilles heel wedge kit

Evenup
---
Elaine Y. the 4/5/21 following an order from the 1/18/21
Finding this boot was the best thing that could've happened to me. I ruptured a ligament and tore two others. Because of this boot I was able to return to my job in a manufacturing facility and actually do my job without any handicaps. I could do my job plus anything else I desired outside of work without injuring myself more, best investment ever in my opinion.