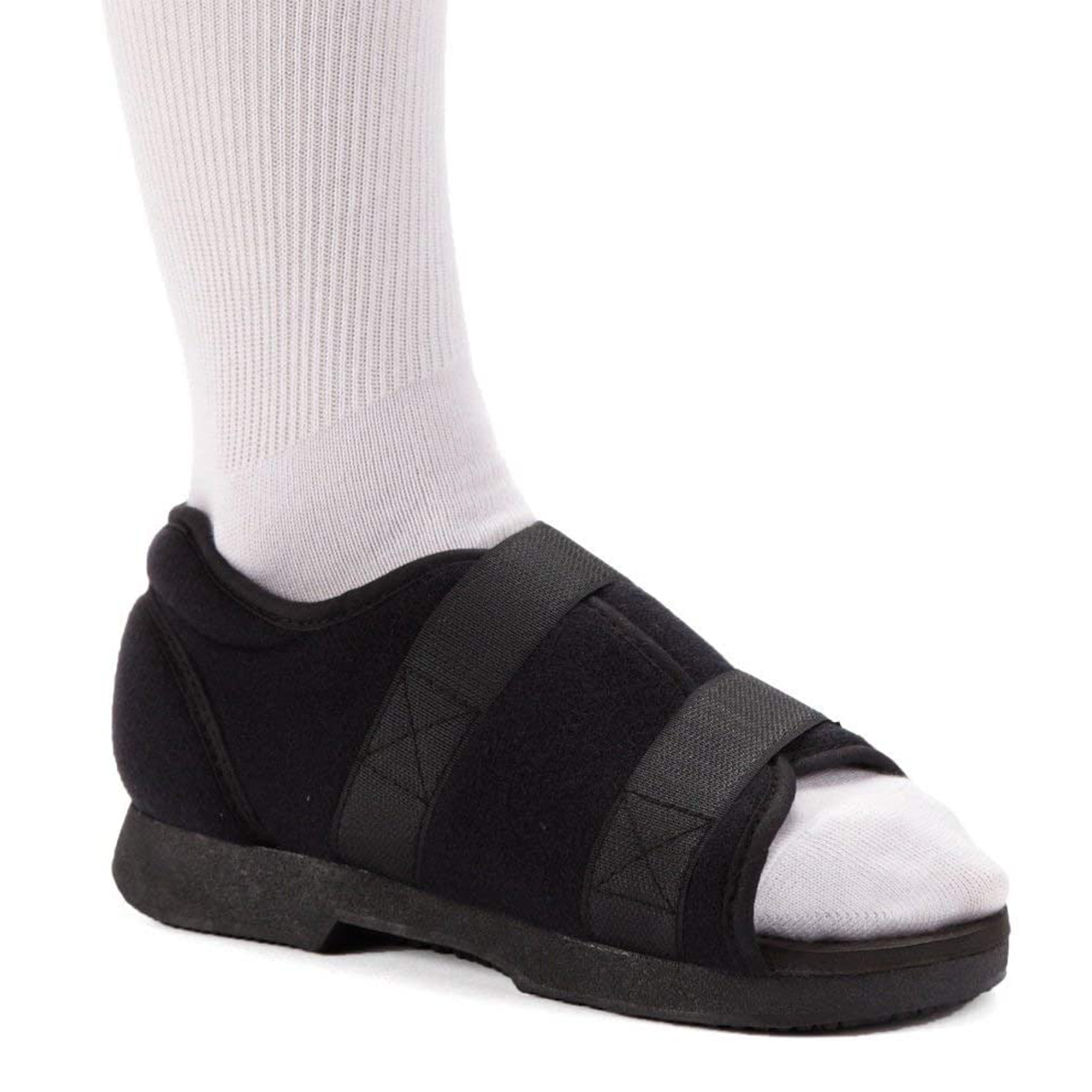 Soft Top Post-Op Shoe
The Soft Top Post-Op Shoe brace is for recovery following soft tissue procedures, post trauma, or to relieve the geriatric or insensitive foot.
Key Features
SQUARE TOE DESIGN - Ergonomically designed to increase protection as square acts as bumper.
PRESSURE REDUCTION - Provides plantar forefoot pressure reduction.
ROCKER BOTTOM - The cushioned low, wide bottom promotes a natural gait (manner of walking).
EXTENDED STRAP - Extended strap and dual side closure system accommodates extra bulky dressings for ease.
---
Product Description
Allows the patient's foot to breathe and provides added comfort after soft tissue procedure.
---
Indications
- Post-operative use or minor trauma wounds
- Geriatric or insensitive foot
---