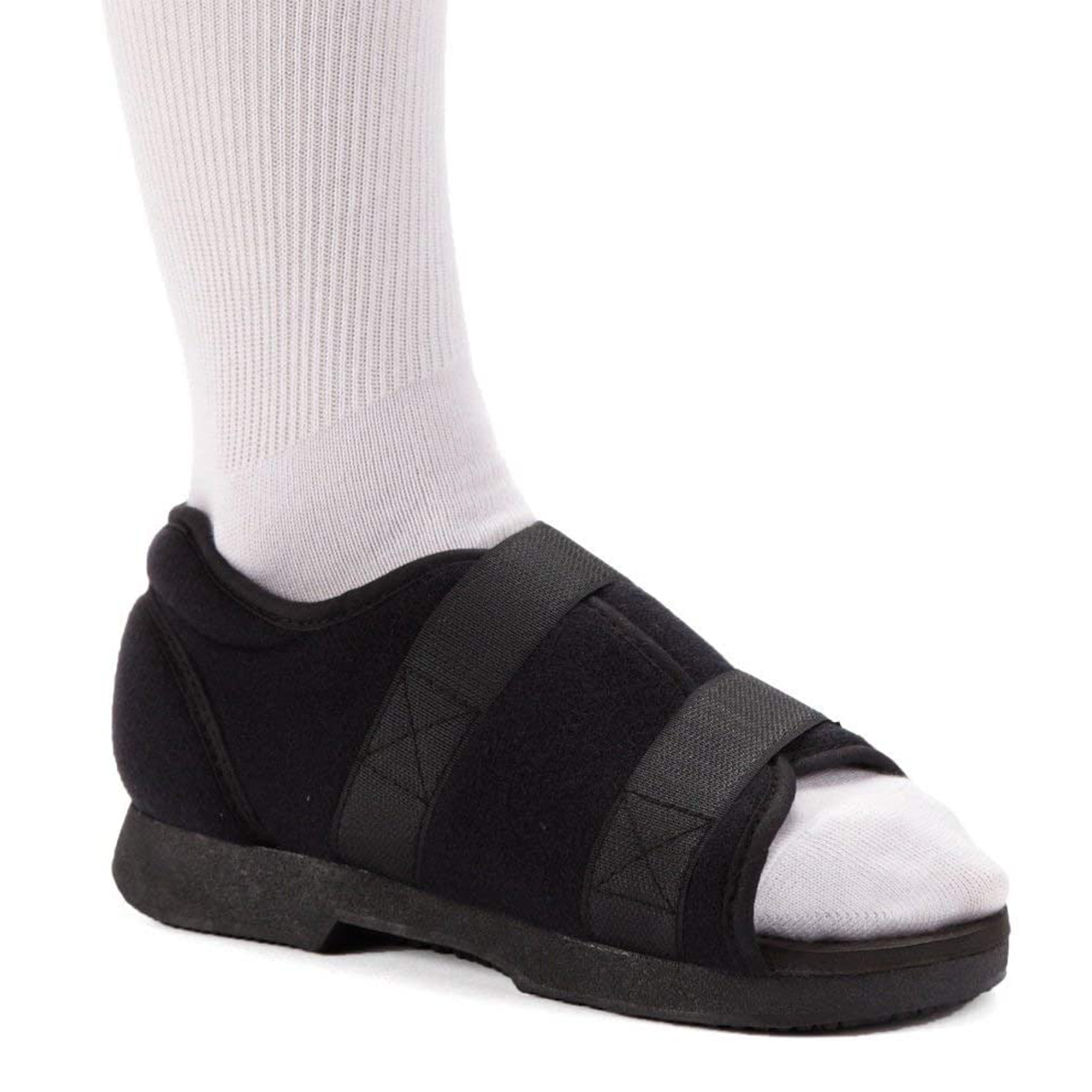 Soft Top Post-Op Shoe
The Soft Top Post-Op Shoe brace is for recovery following soft tissue procedures, post trauma, or to relieve the geriatric or insensitive foot.
Allows the patient's foot to breathe and provides added comfort after soft tissue procedure.
Features
PRESSURE REDUCTION - Provides plantar forefoot pressure reduction.
ROCKER BOTTOM - The cushioned low, wide bottom promotes a natural gait (manner of walking).
EXTENDED STRAP - Extended strap and dual side closure system accommodates extra bulky dressings for ease.